Myatts dot Net
Alan and Kathy Myatt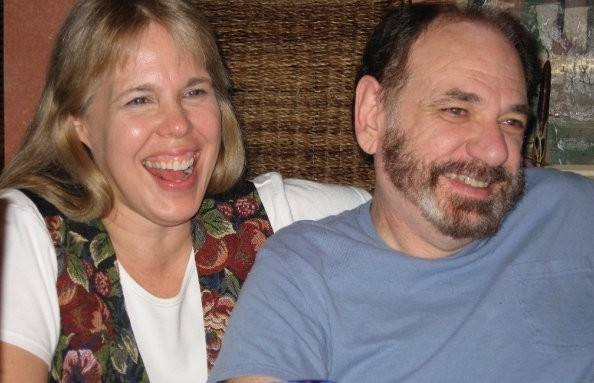 Alan Myatt, PhD
Kathy Myatt, MSN, PMHNP-BC
Welcome to our home on the web. Here you will find our news about us and our ministry, as well as thoughts and reflections on the Christian journey. We are committed to the notion that all of creation belongs to Christ, and that this makes all the difference. So pull up a seat, get a cup of coffee or tea, and visit with us awhile. We hope that you will find something helpful.
There is no telling what you might find on our site. While the main focus will be our professional work and ministry, there will also be occasional material reflecting our personal interests, as well as interesting stuff for family and friends. Alan invites his students to take advantage of resources and forums relevant to their studies, especially the classes they have with him. For Kathy, this site is also a portal to Sparrowhaven, a project of her ministry or restoration and healing for the mentally and emotionally abused and weary. Here is a brief run down of what you will see.
Kathy - links to the Sparrowhaven site (under development) and her blog. Also her bio and CV.
Alan - bio, CV
English Blog - mainly discussion of theology, apologetics, and culture, though you never know what other goodies will show up from time to time.
Portuguese Blog - teologia, apologética, e cultura no contexto do Brasil atual.
Student Portal/Portão dos Alunos - a private area for students enrolled in Alan's classes. Includes resources as well as private forum discussions. Members by invitation only.
Articles and Conference papers by Alan. These are mainly papers presented at ETS and other venues. Links to published papers and articles where available.
Missions - information and links to updates concerning our missionary work in Brazil and beyond. Also, links to resources for missions.
Apologetics - links to resources for apologetics.
You might be wondering what all those letters by our names mean. Kathy's MSN is a Master of Science in Nursing from the University of Colorado. She specialized in the mental health of school age youth. More recently she earned a post-masters certificate from Vanderbilt University as a Psychiatric and Mental Health Nurse Practicioner (PMHNP). She passed the state nursing board exam as a psychiatric nurse practitioner for the state of North Carolina. So, BC indicates that she is Board Certified. She is legally qualified to diagnose and treat patients, including prescribing medications, for mental health problems.
Alan earned a PhD in religious and theological studies from Denver University/Iliff School of Theology. His doctoral program in Religion and Social Change focused on the intersection of social sciences (history, sociology, international studies), ethics, and theology in the study of religion and culture.
Alan currently teaches theology, apologetics, and missiology in several institutions including the Seminário Martin Bucer and Faculdade Teológica Batist do Paraná, both in Brazil, as well as Gordon-Conwell Theological Seminary in Charlotte, North Carolina. Kathy is active as a nurse practitioner in Gastonia and Charlotte, NC. Together, we are missionaries with United World Mission. We travel to Brazil regularly to teach and minister there. You can see more about us on our bio pages.